Featured Webinars, Classes & Events
Name It, Aim It, And Claim It!
DEI Success in Aging Services
with Christopher Ridenhour
When: June 27, 2023
Time: 9 - 3pm
Where: Rose Villa
Register Here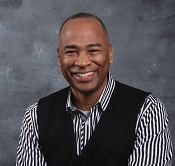 As the saying goes, "Fortune favors the brave." Organizations with the skill and fearlessness to normalize "RESPECT," will reverse the emotional and financial devastation of the workforce crisis. The tools of Diversity, Equity, and Inclusion are universally effective, and ensure that all members of our communities feel honored and cherished.
Management Training Summer Series
Clear, Practical, and Engaging Sessions
with Del Gilbert

When: June - August
Time: 9 - 10am
Where: Online
Register Here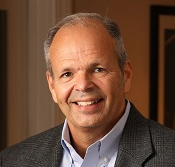 This seven-part virtual management training series includes many practical exercises and demonstrations for the purpose of skill-building. Del Gilbert, founder of Accelerating Excellence, speaks, trains and consults on building high-performance in people and organizations. Del has held leadership positions in healthcare for 35 years.
Navigating MDS 3.0 RAI Training for Nursing Facility Staff (MDS)
Navigating MDS 3.0 RAI Training for Nursing Facility Staff
with Demi Haffenreffer
When: September 6-8, 2023
Time: 9 - 21pm
Where: Online
CEU: 12
Register Here
MDS 3.0 is a critical nursing facility assessment tool that can directly impact resident quality of care, survey outcomes, your publicly posted quality measures and reimbursement. The MDS 3.0 webinar presents the provider's perspective on this key assessment tool.
Nursing Practice in Community Based Care (CBC)
A Training for Nurses in ALF's, RCF's and Memory Care
with Cynthia McDaniel
When: July 11-13, 2023
Time: 9 - 2pm
Where: Online
CEU: 21
Register Here
The CBC class provides the most contemporary information related to the
standards and requirements in Community Based Care and assists the
participants in understanding the "systems perspective" when relating to the
standards and requirements.